Why Do Dialysis Patients Need A Renal Multi-Vitamin?
If you have kidney disease and undergo dialysis treatments, your body has special vitamin needs. Supplementing your diet with the right vitamins may help support general health.* Dialyvite® multi-vitamins are specifically formulated to suit the nutritional needs of dialysis patients.*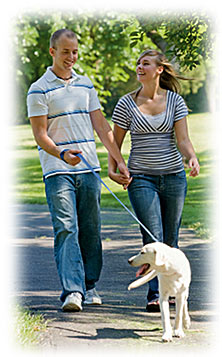 Regular multi-vitamins from the store are not suitable for you when you have kidney disease. Because dialysis removes water-soluble B vitamins from your bloodstream, taking a renal multi-vitamin after the dialysis process replaces the important nutrients you need. The fat soluble vitamins A, D, E and K are not removed through dialysis and may accumulate in the body. Special formulation is indicated to balance these vitamins' characteristics with the benefits of their supplementation.
| | |
| --- | --- |
| | |
Since Dialyvite® was introduced over thirty years ago, we have added several prescription and nonprescription renal multi-vitamins to meet your specific supplement needs. The difference between prescription (Rx) and non-prescription renal multivitamins pertains to the Folic Acid level. Folic Acid levels of 1 mg or higher in a multi-vitamin require a prescription. Dialyvite® Rx and Dialyvite® Rx with Zinc have 1 mg of Folic Acid, along with a B Vitamin complex. Folic Acid is good for your cardiovascular system as it helps maintain healthy blood vessels.* Dialyvite® 3000 Rx and Dialyvite® Supreme D Rx have 3 mg of Folic Acid, and Dialyvite® 5000 Rx has 5 mg of Folic Acid. All have increased levels of Vitamins B6 and B12. Dialyvite® 3000 Rx , Dialyvite® Supreme D Rx and Dialyvite® 5000 Rx also contain natural Vitamin E and Selenium, which have antioxidant properties and aid in maintaining a healthy heart and vascular system.* Ask your Dietitian or Nephrologist about what level would be right for you.
In addition to water-soluble vitamins, supplementation with Zinc can also be beneficial to your health.* Zinc has antioxidant properties and is involved in normal taste sensitivity.* It also plays a vital role in the immune system and may support prostate health in men.* Because the standard renal diet is typically deficient in Zinc, you may want to consider a renal multi-vitamin with Zinc.1
Dialyvite® also uses the methyl form of Cobalamin for Vitamin B12 vs. the cyano form that other vitamin supplements utilize. Methylcobalamin, the active form of Cobalamin in the body requires no previous conversion as the cyano form does. The benefit of the methyl form of B12 is that it is utilized more efficiently and effectively by the body.2
For some patients, additional Vitamin D supplementation may be recommended. Dialyvite® 800/Ultra D , and Dialyvite® Supreme D Rx provide a renal vitamin regimen including 2000 IU of Vitamin D3 (Cholecalciferol).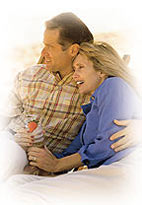 Dialyvite® is a small tablet with an ultra thin cellulose coating. This makes it easy to swallow and allows Dialyvite® to dissolve in the stomach within minutes allowing the nutrient rich supplement maximum absorption time.
We at Hillestad Pharmaceuticals take pride in making Dialyvite® products in our manufacturing plant. Our goal is to serve you with the best product at a fair price.
Ask your Dietitian, Nurse or Nephrologist for Dialyvite® Rx . Dialyvite® Rx products are available at your local pharmacy. If we can assist you or your Pharmacist in filling your prescription, please call.
Dialyvite® 800 non-prescription products are now available at many pharmacies nationwide. If you have trouble finding Dialyvite® 800 at your local pharmacy, we will be happy to help you find a pharmacy that carries Dialyvite® 800 products.
Please call us toll-free at 866-358-9773 with any questions you may have or to place an order. You may also visit us online at www.dialyvite.net or fax orders to 715-358-9778.
References:

1. Dialysis & Transplantation, "Zinc: The Forgotten Essential Nutrient in End-Stage Renal Disease," Vol. 31, Number 12
2. Alternative Medicine Review, Volume 3, Number 6, 1998