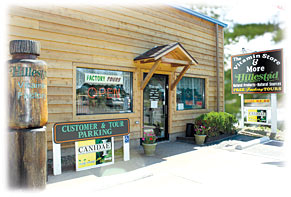 Hillestad Pharmaceuticals, a leading vitamin and herb manufacturer since 1959, first introduced Dialyvite® our prescription product for dialysis patients, in 1981. From formulation to packaging, Dialyvite® renal multi-vitamins and supplements are made in Woodruff, Wi. from only the highest quality, natural source ingredients.
We at Hillestad are aware that consumers want to know exactly what they consume, especially in the light of various news reports questioning the quality of some supplements.
This is why we would like to describe our testing program for dietary supplements to you.
We have written specifications for all materials used in manufacturing and packaging of our products. The incoming raw materials are tested for identity, strength, purity, composition and limits of contaminants (e.g., heavy metals, microbes) and will only be released to production if all specifications are met. Testing and monitoring continues throughout the production process (blending, tableting, coating, etc.)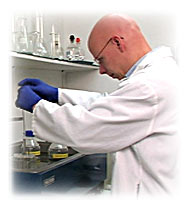 The finished bulk product is again tested for a variety of parameters, such as weight, disintegration, as well as strength of labeled dietary ingredients. Testing is performed either in our own Quality Control laboratory or by qualified third-party labs.
Further inspections are performed by our Quality Control Department once the product has been packaged. For example, we confirm that the correct label was used, that the counts of tablets and capsules are correct and that the seal functions properly.
Our products are only released for distribution if they pass the entire testing program. Furthermore, the lot number on each product container allows us to track the product. Since the entire production process is documented and archived, we are able to answer detailed questions long after a product has left our facility.
We are proud of this rigorous testing program. It provides us with continuous confirmation that our production process delivers supplements of the highest quality for our customers.
We also invite our interested customers to take a tour of our manufacturing facility in Woodruff, Wisconsin to see all aspects of manufacturing and testing first-hand. We understand that customers are the final inspectors! Please do not hesitate to contact us if you have any further questions about our products or our testing program.
Dialyvite® products are affordable and, most often, Medicaid approved. Ask about our sample program for renal professionals. When you're looking for the best quality and value in multi-vitamins and nutritional supplements for your renal patients, there is really only one sensible choice... Dialyvite®!